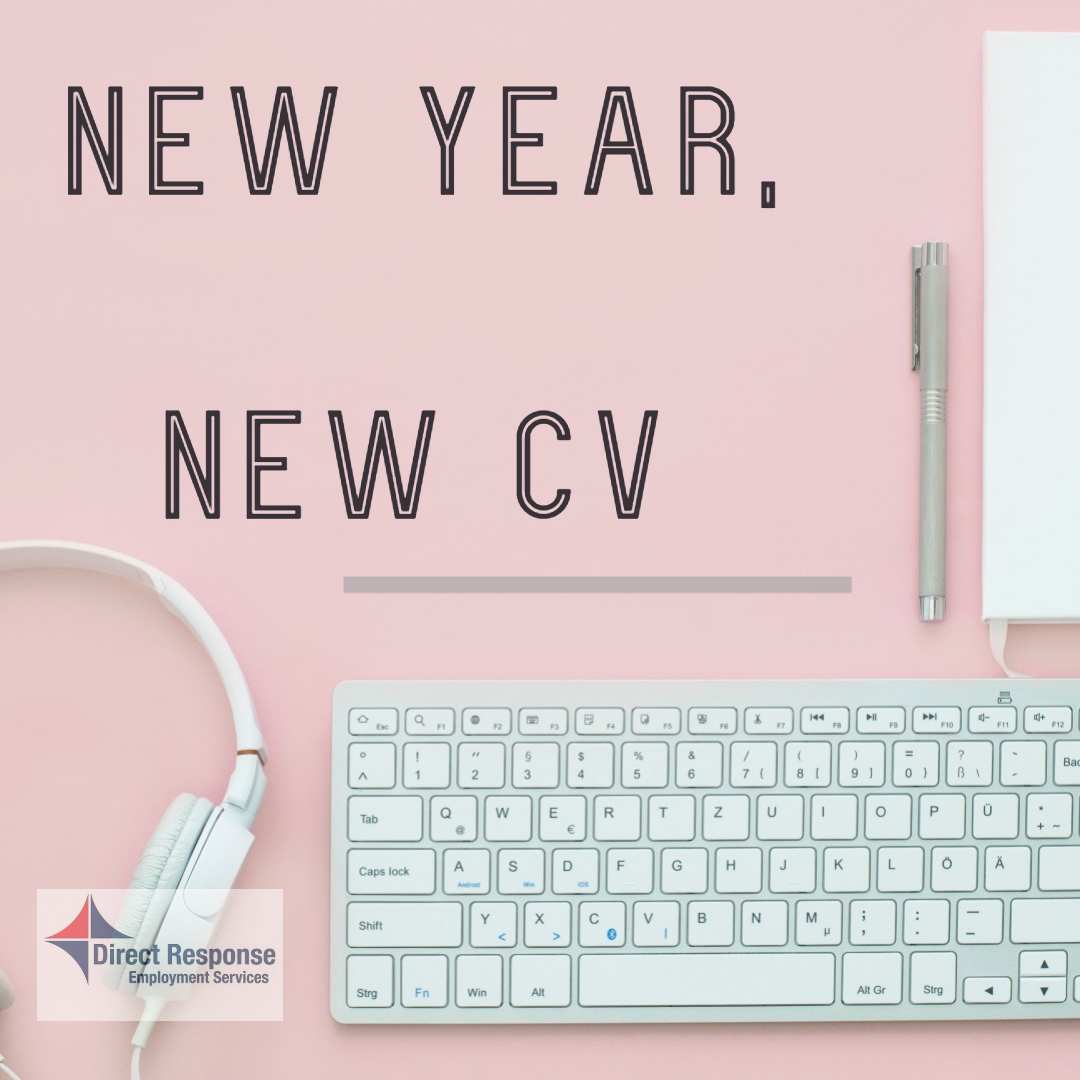 2020 is fast approaching and you may be thinking of changing your job in the early months of next year, but have you thought of updating your CV?
A common New Year's resolution for many of us is to land a new job that we love. However, in a highly competitive jobs market, it's vital you have a strong CV and a positive attitude. The goal here is to give whoever reads the document the best understanding of who you are professionally. If ever there is a time to tell everyone how good you are then this is it! We've put together 5 tips which we hope will help your New Year job search.
Make it SIMPLE.CVs should be no longer than two pages of A4. You may not know, but statistics show employers spend on average just 8 seconds looking at one CV. Keep it short and sweet and remember the most important information lies in your education and experience. Your choice of font and layout are a key to making sure a potential employer carries on reading your CV. Simple formats work best – we recommend choosing Calibri or Arial as a safe option.
Don't be generic.Take time to update your CV with a relevant skill set when applying for different positions. Don't send exactly the same CV when applying for jobs. Research the company and use the job advert to work out exactly what skills you should point out to them. They will appreciate the obvious effort.
Update and check.Make sure you update your CV, add relevant skills and experience. Ideally only include 2-3 previous employers, unless you have older jobs relevant to the position you're applying for.Double or triple check your CV for spelling, grammar and punctuation. If you're unsure then use a spellchecker and ask someone else to double-check what you've written.
Avoid jargon and buzzwords.It can be tempting to chuck in what we consider to be great personality traits, for example – team player, passionate, motivated – you get the drift. Instead use words such as: trained, accurate, achieved, managed etc.
Last but not least – NO LYING!
Putting incorrect information on your CV is not a good idea at all. It will only put you in a very awkward situation when it comes to employers checking your background and references or when you get asked a question during your interview and you won't be able to answer it.
Updating your CV can be an easy process as long as you know what you want to do with it. But, the best idea is to review your CV regularly – usually up to every 6 to 12 months. This way, you don't risk forgetting any important information that needs to go in it.
If you need help with updating your CV, contact us now and we will be able to help.