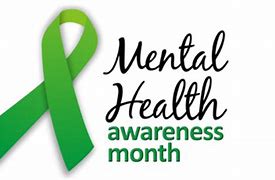 This is Mental Health Awareness Week, #SpeakYourMind

This is a Mental Health Awareness Week with a difference. Many of us are worried about coronavirus and how it will affect us and those we love.
This is why you are encouraged to #SpeakYourMind and reach out to someone who needs a friend with a positive message, or share with them your own tips for coping to make sure they don't have to face this pandemic alone.
Based on a recent survey with over 10,000 people, one of the most common coping strategies many of us are using during these times is connecting with friends and family online. So for Mental Health Awareness week, it's more important than ever that you use your own experiences to help each other. For those who have existing mental health problems, you may never have felt more lonely or isolated. Nobody should have to face a mental health problem alone. That's why Mental Health Awareness Week, you are encouraged to speak your mind and share your stories to others so that they can see that they're not alone in the challenges they're facing.
We can get through this TOGETHER. One day at a time.
Here are a few tips that may help you manage your mental health at this uncertain time:
1) Try and remain in a routine which is as normal as possible.
2) Go out for a walk, whilst remaining distant, say hello to fellow walkers
3) Speak out to someone about how you are feeling, you will be surprised at how many people are willing to help and listen to you
4) Don't be too hard on yourself, life is a test. Think of some of the good times you have experienced and what puts a smile on your face.
5) Stay off social media and stop reading negative news. This will cause your head to spin into turmoil and may cause upset to you and others around you.
6) It is OK to feel the way you do; everyone reacts differently and takes to things differently.
Direct Response Employment Services hope you are all remaining safe and well and continue to abide by the government's rules. We hope to see you all soon.