agency-recruitment-wiltshire
Honest, Open & Reliable
Recruitment Agency Working Across Wiltshire, Somerset & The UK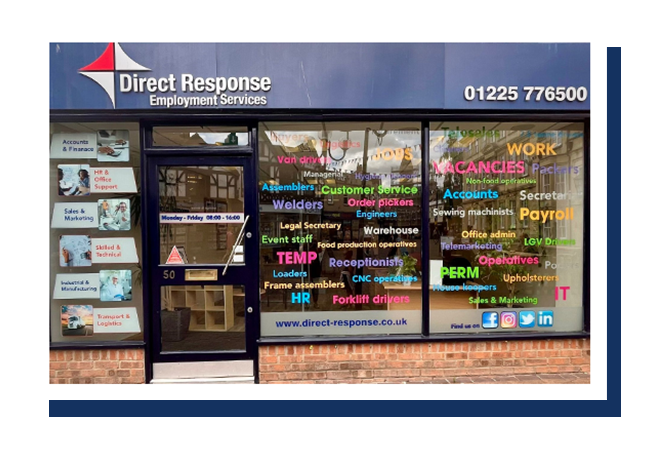 UK Wide Employment Agency In Wiltshire
Direct Response Employment Services is your local recruitment agency set in the centre of Trowbridge, Wiltshire. If you are looking for temporary and permanent jobs or an Employment Agency across Wiltshire, Somerset & the rest of the UK, speak to our consultants today.

Having been recruiting since 1998, Direct Response Employment Services has become one of the top employment agencies in the local area as Di and her team know exactly the calibre of staff to look for when it comes to placing candidates.
Areas We Cover
We are one of the top employment agencies based in Trowbridge, Wiltshire but we also regularly have jobs available from across the whole of the UK for a range of different sectors. Some of the popular areas we regularly list jobs for includes but is not limited to Aberthaw, Cardiff, South Wales, Bristol, Kent, Essex, Barnstone, Mount Sorrell, Solihull, Banbury, Herefordshire, Southampton, Buxton, Dunbar, Scotland, Swindon and more.
If you are looking for a temporary or permanent role across the UK please register with us or contact our helpful team for more information.
---
Electrician/Solar Technician
View Job
Permanent
Salary: £30,000-40,000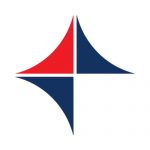 Website Response_direct Direct Response Employment Services
Direct Response Employment Services is your local employment agency set in the centre of Trowbridge, Wiltshire
Our client, the world's largest independent renewable energy company operating across 11 countries is looking to recruit several qualified (and newly qualified) electricians with solar/battery storage experience and solar technicians to join their expanding team.
As an Electrical Technician, you will be based on site, performing operation and maintenance tasks on utility-scale solar plants with outputs of 5MW and above (25 acres and above). The purpose is to ensure the solar plants achieve outstanding levels of safety, quality and performance at a cost that meets operational budget, as part of an industry-leading team of renewable energy specialists.
Applicants must be fully qualified with all relevant certificates and have experience operating and maintaining MW Scale solar plants and DC/HV Experience.
You must have a full driving licence (preferably clean) as you will be required to work at various sites within a certain radius of your location.
A full training programme is provided and technicians that want career progression will be encouraged to broaden their experience to advanced levels such as an industry HV Authorised Person or Senior Authorised Person.
Responsibilities include:
Observing H&S requirements and maintain these across all sites
Achieve and maintain Authorised Person status following training
Undertake planned inspections and maintenance according to legal, technical, manufacturer and contractual requirements
Inspection, testing and maintenance of PV modules, DC strings and inverters
Undertake AC and DC testing, trouble shooting and fault finding
Perform reactive maintenance, fault diagnosis and resolution
Repair sensors and communication equipment
Configure computer-based devices and components
Keep accurate data and records
Keep in contact with the main office
Occasionally work away from home for training courses or to cover other sites for up to one week at a time
Induct/manage sub-contractors, ensure their safe working, and undertake quality checks on their work.
Knowledge
You should have a good understanding and knowledge of central inverters, principles of high voltage operations, experience with AC, DC and communications networks and experience with solar PV technology.
Experience
You must have a good understanding and experience with;
DC Installation
DC Fault finding testing and commissioning
LV installation
LV fault finding, testing and commissioning
Experience working remotely
Desirable
Inspection and testing qualifications (City & Guild 2391 or 2394/5)
First aid qualification
H&S qualifications (e.g IOSH, SSSTS, CSCS)
Advanced electrical qualifications
High Voltage qualifications
These positions are full time and permanent for the right applicants. You will be working Monday to Friday full time hours with occasional weekend work on a rota basis, so flexibility is key.
In return the client can offer, company vehicle, phone, tablet/laptop, full PPE and equipment, overtime, pension scheme (Very generous) paternity/maternity pay, private health insurance, 25 days holiday, flexible working and more.
Salary
Salary starts between £30,000 – £40,000 DOE.
If you think you have the right qualifications and experience to join my client's team, please get in touch with us today.
Telemarketing Executive – French speaking
View Job
Temporary
Salary: £12.00 per hour + Commission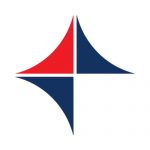 Website Direct Response Employment Services
Direct Response Employment Services is your local employment agency based in the centre of Trowbridge, Wiltshire
Direct Response is pleased to be working with an established business in the beautiful town of Bradford on Avon. They are seeking candidates to join their team on a temporary basis.
As a Telemarketing Executive, you will be joining a great team with the ethos of work hard, play hard. They are a friendly bunch within a modern working office. They have a dress down culture and there is an early finish on a Friday.
The main duties will be making outbound B2B calls across the UK in relation to IT Products and software on behalf of clients. The ability to speak French is essential.
Ideally the right candidates will have some previous experience within a sales environment, such as outbound calling, business to business sales or field sales. Full training can be given to those who are ambitious, target driven and confident in talking to decision makers.
Working hours will be Monday to Thursday 09:00-17:00 & Friday 09:00-16:00.
Commission is paid additionally for appointments booked.
Immediate start available.
If you are interested then please get in touch.
General Operatives
View Job
Permanent
Salary: £9.50 to 9.70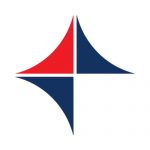 Website @Response_direct_direct Direct Response Employment Services
Direct Response Employment Services is your local employment agency based in the centre of Trowbridge, Wiltshire
We have various openings for Assembly Workers working with our client in Westbury.
As an Assembly Worker you will be working within a manufacturing environment.
You will have good communication skills and be able to read from drawings. Previous use of hand tools would be an advantage. We are looking for reliable, enthusiastic and motivated candidates. You will have good attention to detail and observe all Health and Safety rules.
These positions could become permanent for the right candidates, full training is given.
Hours: Monday to Friday working on a day shift.
Free on site parking. Must have access to own transport due to location.
Please contact us for more information.